About me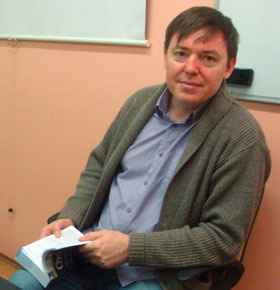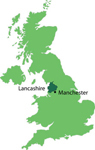 My name is Stephen Begley and I am from Lancashire in the North West of England. Manchester is the nearest city. You will discover that much of what I teach is a form of British English but the contemporary form is a mixture of British and American English and (as a lover of language), it's a favourite sport of mine to remark on the differences between them. After years spent living away from Lancashire I am told my Northern accent is all but gone but you may still (from time to time) hear the elongated vowels and plummy consonants so characteristic of my region.
I have been teaching English in the Czech Republic ever since my arrival here several years ago but I am also a music engraver and editor with over a hundred publications currently in print. I have an eye for detail and a passion for good communication. As an ex-pat living in a foreign land I enjoy learning about the culture and customs of this beautiful country and its wonderful people. My experience of learning Czech has been positive and this is thanks to my ever-supportive Czech partner and the help of the friends I have made here. I am incredibly lucky to be living in the Czech Republic and while learning a new language is a moderately difficult thing to do, it helps to have native speakers who can explain both the textbook version along with the version you may find on the street every day.
Native knowledge and how it affects usage are qualities impossible to extract from a study of texts alone. In a nutshell, as a native speaker of English, this spontaneous and personal connection with a foreign culture is the service I aim to provide.
In a postscript to this description I must also add that I did not support the UK's departure from the European Union and that though statistically many people like me, who call themselves "English" voted for Brexit, I was not one of them. I hold the belief that together we are stronger and that in its decision to leave the table, the UK has lost a valuable seat in European governance. In spite of warnings that English could lose its place in European commerce I believe it will continue on and perhaps even thrive as the second language of business and culture in Europe if not the rest of the Western world. I may always continue to call myself "English", but after 23 June 2016 I can't help but feel I am a little more European than I was before.